Mini Sephora Haul
So, I must admit, I recently spent 3+ hours at Sephora on a mommy's day out with a close friend. She and I have so much in common, and I discovered that a love for makeup was one of them! So, of course, Sephora was on our agenda for the day. Little did we know that Sephora would turn into an all day affair. I had made it a point all this time not to step foot into a Sephora unless I actually planned to spend money and had time to waste. So, this was it! I was finally able to treat myself after a long -- and torturous -- makeup diet. I had not splurged on the high-end stuff in a long time, so I was ever excited to get my hands on some new products to test out.
Yes, everything you've heard is true; Sephora is makeup heaven! Disclaimer: If you bring someone with you, make sure that they enjoy makeup as much as you do. Truth is, they will probably die of boredom if they are just not into makeup! Haha! So, on with my story. It's hard not to get side-tracked and to stay focused on one thing at Sephora -- from makeup to perfume, skincare to nail care -- they have it all. If you're like me and you're indecisive, like to try everything, and compare products, make sure you set aside several hours -- if not the entire day -- or prepare a list that you can take with you of items that you know you already want to try. You'll want plenty of time to try everything, and trust me, you will! Let's get into what I purchased!
Sephora

.

com

is only a click away, so researching first always helps the buying process, especially when you have so many products to choose from.
purchased at: Sephora
price: $38
size: 1.7oz
color: light-medium neutral (light to medium skin w/ yellow and pink undertones)
shades: 25 options
always formulated without:

parabens • mineral oil • phthalates • triclosan • sodium lauryl sulfate • gluten

An oil-free, 12-hour liquid foundation formulated with Amazonian clay and non-chemical sunscreen filters.

Product Performance:

Achieve flawless skin that looks healthy and natural with this supremely blendable liquid foundation that delivers up to 12 hours of satin-matte coverage while protecting skin from harmful UVA/UVB sun rays. Infused with skin-balancing Amazonian clay, the skinvigorating™ formula intuitively addresses your unique skin concerns, helping to improve overall skin clarity and texture, while the full coverage makeup fades over the appearance of large pores, discolorations and other imperfections. With all mineral, non-chemical sunscreen filters, this gentle formula features Broad Spectrum SPF 15 Sunscreen, is vegan friendly and oil-free. It's now available in our largest shade range ever to match women's unique skin tones and undertones.

Powered By:

• Amazonian clay: nature's most perfect ingredient for better, longer, truer wear
• vitamin A: antioxidant that retains moisture and helps protect against free radical damage
• vitamin E: natural preservative that also acts as an anti-inflammatory emollient and antioxidant
• mineral pigments: soothe and soften skin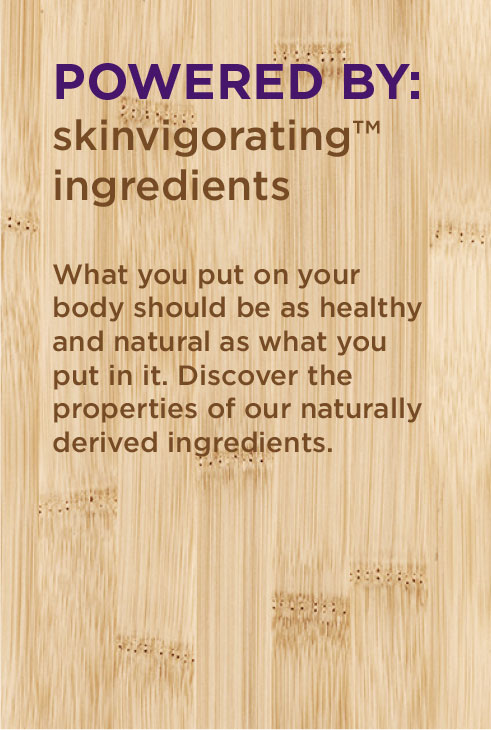 So, I've been eying this foundation for a while now, mainly because Tarte is known for using primarily natural ingredients and does not use phthalates, parabens, mineral oil, triclosan, and sulfates, which are known or probable carcinogens. It feels good to know that there are companies out there that are conscientious of the ingredients they use and are trying to fill the demand for natural alternatives for makeup. I am all for lessening my exposure to synthetic ingredients, so I was curious about this one. Although it is not completely natural, it does lessen my chemical load, and it my book, that is better all around. If you do, however, want to completely avoid chemicals in makeup, the only sure-fire way is to make it yourself or not wear makeup at all -- and I'm just not ready to do either yet, so here goes!
Since I am a sucker for product packaging, I just have to point out how pretty it is. They made sure to appeal to all those earthy mamas out there with a wooden cap. The shade that I was matched with was Light Neutral, and it was a perfect match. I was told by one of the sales reps that this foundation was good for combination skin and that it had build-able coverage. I was able to get color matched by one of the sales reps at Sephora. They use this neat scanner that they place on your skin to determine your Color IQ. According to Sephora, this tool can precisely match your skin with a foundation from over 1,500 available formulas. How cool is that?
I'll be testing this foundation for a couple months before I do a full review on it. But for now, here's my first impression thoughts on the product.
Lightweight
Natural look
Build-able coverage
Non-oily
PURCHASED AT: SEPHORA
PRICE: $24
SIZE: .08OZ
COLOR: 1.5 (fair to light skin tones)
shades: 12 options
A moisture-rich concealer designed specifically for under and around the eye area to conceal discolorations and dark circles without settling into fine lines and wrinkles.
I've been wanting to purchase a high-end concealer after many years of using Sonia Kashuk's Hidden Agenda Concealer Palette. I basically stuck with it just to use it up before I purchased a different one, but I found that only one of the shades in the palette actually worked well for me. After I used that shade up, the other shades didn't match so well. So, I suggest getting a concealer in one shade unless you can find other uses for the other shades. I've tried the Laura Mercier Silk Creme Foundation a couple years back and loved it, so when one of the sales reps at Sephora recommended that I try out this concealer, I was highly interested. She recommended it for dry skin because it is hydrating. I also had two other options that I was considering; Nars Radiant Creamy Concealer and another one from Laura Mercier -- the Laura Mercier High Coverage Concealer. I was able to try all three and found that both concealers by Laura Mercier worked really well, and the texture was very creamy. The Nars concealer only had a few shades to choose from, so I couldn't find a shade that was perfect for me.
Ultimately, I actually wanted to go with the High Coverage Concealer, but for everyday wear, I decided that the Secret Concealer would be a better choice. Here are my first impression thoughts on the product.
Creamy
Perfect shade
A little goes a long way
After a while, I noticed creasing
So, there ya have it -- I only purchased two products! Sounds like a successful trip to me. With so much to choose from, it's easy to get tempted. I did find many other things that I wanted to take home with me, but I will share those finds in another post. Also, stay tuned for a full review on both products!
Thanks for stopping by, I hope this post was helpful. If you have tried or are planning to try any of the products mentioned, let me know what you think. I'd love to hear your thoughts.
xo stina